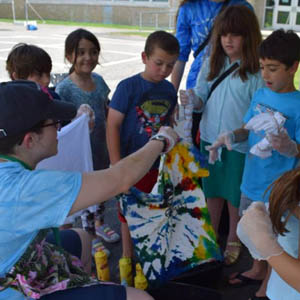 Camp Gan Israel's traditions mean a great deal to all of us. They provide a way for everyone in our community to feel they are a part of Camp Gan Israel.
We have found that our traditions become meaningful memories.
Wet 'n Wild Day, Maccabiah Day, CGI Carnival, Israeli Fair, Community BBQ, CGI Theater and Art Show, Friday Shabbat Party and Camp Shows are traditions that campers look forward to year after year.
Campers can't wait to see our summer schedule with our weekly themes and matching special events and shows such as:
Junior Engineering
Cartooning Workshop
Intercamp Games
Paint your Counselor
Scavenger Hunt
Pool Party
Tie Dye Day
Wacky Relay Races
Rodeo Games
Topsy Turvy Day
Magic Workshops
Touch-A-Truck Day
Dress up days
Talent Shows
Master Chef
Tyvek Kite Workshop and Flying
The Amazing Race
Balloon Workshop 
Maccabiah Tournaments